A non-cognizable report is more popularly known as NCR. The non-cognizable offences under Section 2(l) of the code are mentioned as an offence, in which the police officer could not arrest without a warrant. This means, the police officer neither has the duty nor the power to investigate the offence, without the prior permission of the judicial Magistrate and if any investigation is made, without the order should be held an irregular and illegal investigation.
What if, an illegal and irregular investigation takes place?
If such investigation comes into the knowledge of the Court in the earlier stage, then in such case court may pass appropriate order for re-investigation, as the nature of the offence may be. However, in the case when judicial notice is bought in the later stage of such investigation, then in such case it does not vitiate the proceedings/ trial unless such investigation causes a miscarriage of justice under Section 465 of the code of Criminal procedure.
Such offences are considered as the nature of the private wrong, and therefore, the collection of the pieces of evidence and the prosecution of the offender is left to the initiative and efforts of the private citizens.
Relevant Provision: Section 155 Cr.P.C.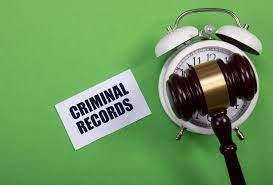 Section 155 of the code, mentioned the process to be followed by the police officer in context to the report filled in the non-cognizable case. The procedure mentioned therein is, that after submitting the report, the police officer has to direct the person to the magistrate. Additionally, subsection 155(2) mentioned that investigation and arrest could not take place without the permission of the magistrate. Even after the order by the magistrate, only the investigation could be started, and no arrest could take place.
Where does the entry of the Report is made?
This report of Non-Cognizable offence is reported in the Non-Cognizable Report diary, and the details of the report should be in a manner as prescribed by the State Government.
This article is written by Adish Jain, a 3rd-year law student at Symbiosis Law School, Noida.