LegalUp's Snippy:–A well-known landmark judgement (Husainara Khatoon) interpreted Article 21 broadly and held that a speedy trial is a fundamental right of every citizen. This landmark decision stressed the need for rapid trials and free legal assistance for the successful administration of justice between citizens equality. According to Article 21 of the Indian Constitution, "no individual should be deprived of his life and personal liberty unless in accordance with the procedure established by law." Justice cannot be served in the absence of a prompt trial.
Facts
Under Article 32 of the Indian Constitution, a writ petition for habeas corpus was filed before the court. This writ petition was filed in court to request the release of 17 convicts awaiting trial. The names of the prisoners were mentioned in a Bihar newspaper story. The Bihar province was asked to provide an updated chart with a year-by-year separation. According to the petition, undertrial inmates who have committed minor offences have been imprisoned for more than five to ten years without being tried.
Issues
Will the offer of free legal assistance be enshrined in law?
Is the right to a swift trial protected by Article 21?
What is the essence of expedited criminal trials?
Judgement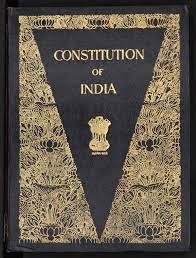 The court took note of the preceding case and ordered that the under-trial convicts whose names and particulars were provided by Mrs Hingorani be freed. It was because their detention was deemed unconstitutional, as well as a violation of their Fundamental Rights, as guaranteed in Article 21 of the Indian Constitution. The court further ordered that when charging bailable offences, they appear before the Magistrate on remand dates. The state government should appoint an advocate at their own expense to make a bail application. When there is no objection, a quick trial can be started.
The court also ordered the State Government and the High Court to publish information on the location of the courts of the magistrate and courts of sessions in the state of Bihar, as well as the total number of cases pending in each court on December 31, 1978. They were also asked to explain why their cases were still pending. On the next remand date, the under-trial detainees should be brought before the court so that the state government can appoint a lawyer at its own expense to make the bail application while also limiting remand for the performance of the swift trial.
By pleading, the state cannot circumvent its constitutional commitment to give prompt trials to the accused. Legal aid for the poor and needy is a necessary component of any reasonable, fair, and just system.
References