LegalUp's Snippy:–This is a historic case (Bachan Singh) decided by a five-judge bench of the Supreme Court. The Supreme Court declared significant restrictions on the death sentence in this case by establishing the "rarest of the rare" concept. "A genuine and enduring concern for the dignity of human life presupposes opposition to taking a life through the procedure established by law," the Supreme Court stated. That should be done only in the rarest or most rare circumstances where the other perspective is absolutely precluded."
Facts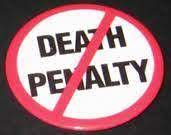 Bachan Singh, the appellant, was convicted of his wife's murder and sentenced to life in jail. After serving his sentence (i.e. after his release), he moved in with his cousin Hukam Singh and his family, but Hukam Singh's wife and son objected to the appellant's presence in their home.
A few days before this incident, in the middle of the night, Vidya Bai was roused by an alarm and witnessed the appellant inflicting an axe blow on her sister's (Beeran Bai's) face. In an attempt to stop the appellant, Vidya Bai was hit on the face and ear with an axe, injuring her face and ear and rendering her unconscious. Diwan Singh, who was sleeping nearby, was awakened by the shriek and sounded an alarm to alert Gulab Singh, who was sleeping nearby. When they saw the appellant with an axe in Desa bai's face, they both rushed to stop him.
When he noticed them approaching him, he dropped the axe and fled. Diwan Singh and Gulab Singh pursued him but were unable to arrest him. The sessions judge later tried, convicted, and sentenced Bachan Singh to death under Section 302 of the Indian Penal Code for the murders of Desa Singh, Durga Bai, and Veeran Bai. The High Court upheld the sessions judge's death sentence and denied his appeal. Bachan Singh then filed an appeal with the Supreme Court on Special Leave, questioning whether the facts of his case were "special grounds" for imposing the death penalty, as required by section 354(3) of the CrPC, 1973.
Issues
Is the death punishment granted for murder under Section 302 of the Indian Penal Code, 1860, unconstitutional?
Whether the facts discovered by the lower courts would be regarded a "special basis" for imposing the death penalty, as required under Section 354(3) CRPC?
Judgement
The Supreme Court clearly dismissed the claims to the legality of Sections 302 of the IPC and 354(3) of the CRPC. Furthermore, the court stated that the six essential rights protected by Section 19(1) are not absolute rights. These rights are subject to inherent constraints arising from the reciprocal responsibility of one member of civil society to utilise his rights in such a way as not to infringe or harm the rights of another ( sic uteri tuo ut alienum non-laedas).
The court also said unequivocally that article 19 clauses (2) to (6) unambiguously grant the state the authority to put reasonable restrictions on the enjoyment of citizens' rights. There are various more signs in the constitution that suggest that the constitution fully recognises the presence of the death sentence in the IPC 1860 for murder and certain other offences.
References