Here are some Indian laws that people should be aware of but are not:-
1) Free access to washrooms and drinking water in hotels
According to the Indian Sarais Act 1867, you can use the washroom of any hotel at any time. Furthermore, an individual can as for water free of charge from any hotel for themselves or even their pets. The hotel does not have the right to refuse such services.
2) Right to register an FIR
Under Section 166A of the Indian Penal Code, a police officer cannot refuse to lodge an FIR. If he/she refuses to lodge an FIR, he/she shall be punished with rigorous imprisonment for a term that shall not be less than six months but may extend to two years and shall also be liable to fine.
3) No lady can be arrested after sunset and before sunrise
Section 46 of the Code of Criminal Procedure, 1973 provides for the mode of the arrest. It states that no women shall be arrested after sunset and before sunrise save in exceptional circumstances, without the prior permission of the Judicial Magistrate First Class, in whose local jurisdiction the offence is committed or the arrest is to be made. Section 46 also states some exceptions which means that although this rule is generally applicable in some exceptional cases arrest can be made. Furthermore, a woman shall only be arrested by a female constable.
4) Drink and drive
Under Section 185 of the Motor Vehicle Act of 1988, at the time of driving if 100ml of your blood contains more than 30 mg of alcohol then the police can arrest you without a warrant. This section also mentions driving under the influence of drugs and both of them shall be punishable for the first offence with imprisonment for a term which may extend to six months, or with fine which may extend to two thousand rupees, or with both; and for a second or subsequent offence, if committed within three years of the commission of the previous similar offence, with imprisonment for a term which may extend to two years, or with fine which may extend to three thousand rupees, or with both. But the section also clarifies that about the drugs the influence should be such that as to make the person incapable of exercising proper control over a motor vehicle.
5) Live-in Relationships are legal in India
It is legal for a man and woman to live together in a live-in relationship. The Domestic Violence Act of 2005 acknowledges live-in relationships by giving rights and protection to those females who are not legally married. Though the live-in relationship is not categorically defined in the Act but left to the courts for interpretation. Under the aforementioned provision, the court interpreted the expression "relationship like marriage". The provisions of Protection of Women Under the Domestic Violence Act, 2005 are presently made applicable to individuals who are in live-in relationships. Courts presume live-in relationships to be covered under the ambit of the expression as the words nature of marriage and live-in relationship stand on the same line and meaning.
6) A Police officer is always on duty
Under the Police Act of 1861, a police officer is always on duty whether or not he/she is wearing a uniform. If an individual voices his/her concern to the officer, the officer cannot refuse to assist the individual and it is the duty of the officer to assist the sufferer.
7) A pregnant woman cannot be fired by her employer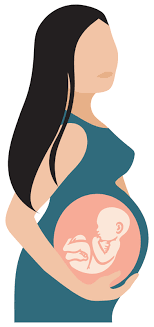 Under the Maternity Benefit Act 1961, if a woman absents herself from work per the provisions laid down in the Act, then it shall be unlawful for her employer to discharge or dismiss her during or on account of such absence which is due to her pregnancy. The woman shall be provided be adequate maternity leaves and even when she is working during her pregnancy she shall not be subject to work that is of an arduous nature or which involves long hours of standing or which in any way is likely to interfere with her pregnancy or the normal development of the fetus or is likely to cause her miscarriage or otherwise lead to adversely affect her health.
8) Rs. 50 lakh Compensation in gas cylinder blast
The consumer gets free insurance up to Rs. 50 lakh with LPG gas cylinder. Yes, if there is a blast resulting from the LPG gas cylinder then the family of the victim has the right to get compensation of up to Rs. 50 Lakh. In case of an LPG cylinder blast, if the insurance company does not pay compensation or offers less compensation, then the victim's side can go to court against the insurance company in this situation. You should know that the court decides the amount of compensation depending on the age factor, income and other conditions of the victim after the LPG cylinder burst. As you know that after the LPG cylinder blast, there may be death, fire, or damage to the house. Because of all these aspects, compensation is given after the assessment of the loss.
9) Riding with Chappals is illegal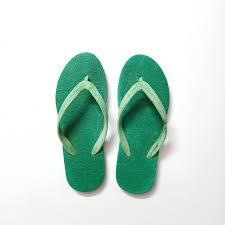 Riding with chappals, slippers, sandals, or floaters is considered an offence with a penalty of Rs 1,000. The reason behind this is the fact that the legs of the rider may slip due to the low grip provided by such footwear. Moreover, while shifting gears on a motorcycle, there is a good chance that such footwear might lead to slippage of the foot that can lead to an accident. That said, the next time you ride a bike or scooter, make sure to wear shoes first.
10) Having two driving licenses is illegal
If the traffic cops find you with two driving licenses, then you can be penalized. One can be having DLs from two different states and even this situation is enough to get you a challan. Starting October 2019, the Central Government mandated that DLs and RCs issued by all states and union territories in India must be identical in design and colour. That said, make sure that you only have one driving license and if your DL is expiring, don't forget to renew it on time.
11) Failure to allow passage to emergency vehicles
Although allowing free passage to emergency vehicles like ambulances and fire brigades is often seen as a civic sense and a responsible act, there is now a traffic rule as well for the violators. If someone is found guilty of not offering free passage or blocking the way of such vehicles, there is a fine of up to Rs 10,000 and/or imprisonment of up to six months. So, the next time you see a fire brigade or ambulance in your rearview mirror, you now have more than just one reason to give it way.
12) Obscene exercises in a public place are illegal
Under Section 294, of the Indian Penal Code, if anyone is caught doing obscene exercises in public places can be punished with an imprisonment term which may extend to three months and a fine, or both. The Act does not define what is particularly considered as obscene but obscenity is a term that is used to describe words that usually have a connection with sexual morality but now it extends to images or actions that offend most people.
13) Double Jeopardy in Traffic Violations
Double Jeopardy in traffic violation is not allowed in India, it means that you cannot be fined for the same offence twice on the same day.
Let's say, if you have been fined for not wearing a helmet, then for the entire day you cannot be fined for the same offence (in this case not wearing a helmet) again.
14) Rental Eviction without proper notice is illegal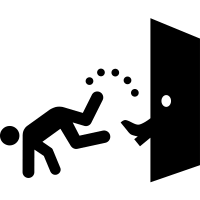 Under the Delhi Rent Control Act, if you are living in Delhi, a landlord cannot evict a tenant without giving proper prior notice to the tenant.
Such laws are enacted all over India making it illegal to evict tenants without giving prior notice.
15) Ignorance of the law is no excuse
The presumed knowledge of law imputes that one is bound by law even if one does not know it therefore ignorance of the law is no excuse for breaking it. We have so many forms of laws—civil, criminal, revenue, personal, family, taxation, international, to name a few—but it is well settled that ignorance of any law cannot become an excuse for breaking it. No­body is permitted to plead ignorance as a defence to escape the rigours of the law. If it were, it would be very easy for any person to take the plea of ignorance though he was actually aware of the law and its consequences.
This article is written by Sparsh Jain, a 3rd-year law student at Symbiosis Law School, Noida.