In this article, the whole scenario concerning the present conditions of drugs in India, as well as their addicts, are enunciated with data. Moreover how drugs got introduced in India and what are its legal implication concerning the NDPS Act, of 1986 is also enlisted in this article.
Introduction
Drug addiction is a ubiquitous occurrence and a harmful social trend. India is not far from the vicious loop of illegal drug consumption. Excessive usage of both illegal and legal narcotics endangers public health. Excessive drug usage causes euphoria, tension, worry, sadness and many other serious illnesses. According to a poll conducted in India, two-fifths of users had run afoul of the law at least once in their life in either consuming or arranging the consumed drugs.
Almost three-quarters of addicts were unable to work at their jobs, and addicted students were unable to attend classes. In India, around 2.6 crore individuals have used or are using opioids (similar to opium), while roughly 1.18 crore people use tranquillizers and inhalants. Over 8.5 lakh persons inject substances into themselves and are hooked, while approximately 14.6 per cent of India's entire population (i.e. 16 crore people) use alcohol. Drug possession, overdose, and abuse have risen to the top of the list of all crimes. This gives a clear indication of the sharp rise of drug abuse in India.
When did the Trafficking of Drugs Start in India?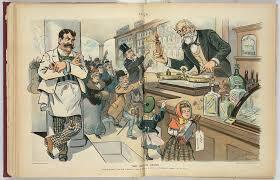 Initially, Arab traders entered the Indian market and introduced the Opium drug, which was utilised as a treatment or cure for ailments, but which people subsequently became addicted to. Britain hosted The Hague International Opium Convention in 1912, where Britain signed a pact stating that wherever the region is taken or administered by Britishers, the usage of opium shall continue effective.
The Colonial administration adopted the Dangerous Drugs Act, 1930, which imposes an absolute seizure in the practise of Consumption of the Opium Drug, but only for therapeutic purposes and medicinal uses were allowed.
In 1980, the public observed examples of Sikh militancy involved in drug trafficking in Punjab. Miscreants routinely utilised the Wagah-Attari border to transport narcotics across the border.
The Samjhauta Express was built to operate through Amritsar and Lahore on a daily basis which severly aided in the illegal trafficking of narcotics from Pakistan to India. Following that, the Government of India adopted "The Narcotic Drugs and Psychotropic Substance Act" in 1985.
What are the legality concerning Drug Abuse and Possession?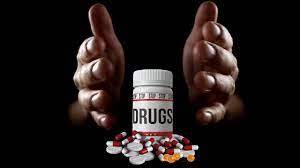 The primary cause of drug addiction began with the excessive use of opium. Cannabis, or marijuana, has been in use since World War II, and its usage can even be dated back to the Vedic period. Cannabis was legally marketed and widely used for recreational reasons in India until 1985. India also opposed the United States' proposal for a Single Convention on Narcotic Narcotics (1961) under the legislation against all drugs.
As a result, the convention reached a favourable judgment, granting India a "Grace period" of 25 years to make cannabis available solely for research and medicinal purposes. Because it was a politically sensitive issue, India found itself committed to international delegations.
As a result, the Indian government was obliged to ban the use of cannabis, which has a long history of being associated with ethnic groups. So, on November 14, 1985, the Narcotics Substances and Psychotropic Substances Act was adopted, effectively outlawing all narcotic drugs in India. This can also be seen as a downside of the manifestation of globalisation due to which international law has such a persuasive value in municipal lawmaking.
What is illegal under NDPS Act, 1986?
It is illegal under the NDPS Act to make or produce, acquire, trade, buy, ship, hold, and/or use any narcotic drug or psychotropic substance. The Narcotics Control Bureau was established under the NDPS Act in March 1986. The Narcotics Control Bureau (NCB) is India's top law enforcement and intelligence organization, tasked with combating drug trafficking and illicit substance misuse. It can be assigned a similar status as the DEA of the USA gets.
It was established on March 17, 1986, to facilitate the complete execution of the NDPS Act and to combat its violations.
The most recent drug possession case was an actor who was interrogated by the Narcotics Control Bureau concerning her apparent involvement in a suspected drug misuse aspect in the Sushant Singh Rajput Death case, and she was remanded.
The majority of drug addicts are neurotic people. A normal individual usually shows no signs of becoming a drug addict and is extremely unlikely to become one. Although inherited factors, peer pressure, anxiety, emotional disorders, melancholy, unstable personality, recreation, too much gain, unpleasant social reactions, physical incapacity to accomplish work, and other reasons can all contribute to drug addiction. In India, the Act continues to impose harsher penalties on drug users.
Conclusion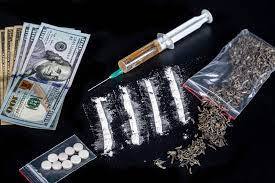 In modern times, practically all forms of illicit substances are used by both men and women, and illicit drug usage is more likely to result in emergency room visits or overdose fatalities for them. The term "illicit" refers to the use of illegal substances, such as marijuana, as well as the abuse of prescribed medications. The NDPS Act of 1985 was enacted to prevent the illegal creation, processing, storage, delivery, and use of chemicals prohibited by law. The NDPS Act takes drug offences very seriously, and the punishments are harsh. The amount of the sentence and penalty fee varies depending on the offence, and the penalty varies depending on the amount of drug involved.
References
https://theprint.in/india/modi-govt-plans-changes-to-ndps-act-could-decriminalise-possession-of-small-quantities-of-drugs/765692/
https://blog.ipleaders.in/indian-laws-relating-to-drugs-and-poisons/